SSTM Showed the Last Two Science Popularization Celluloid Films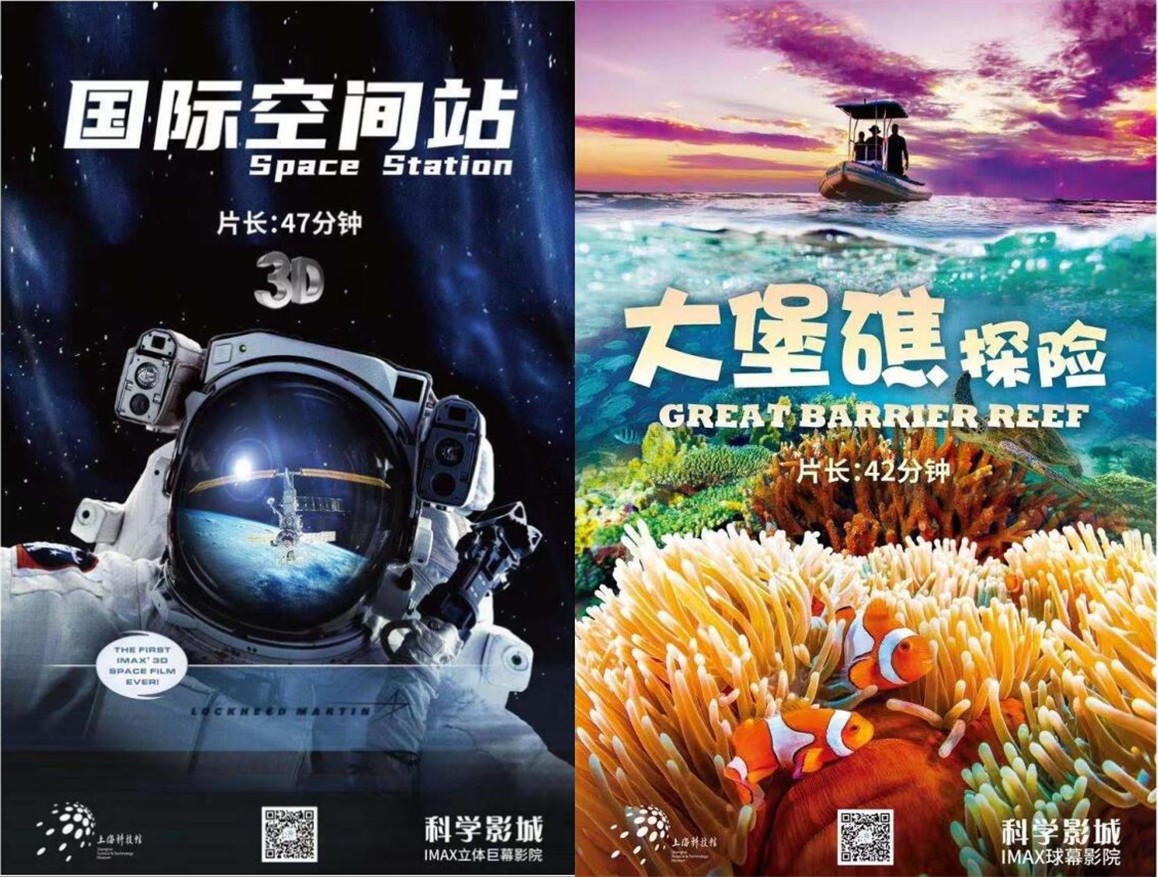 During the May Day holiday in 2021, SSTM showed Space Station, the world's first 3D IMAX film shot in space and Great Barrier Reef, a wonderful dome movie to the audience. They are the last two science popularization celluloid films played in SSTM. As the first one to have introduced IMAX theaters in China, SSTM has been open to the public for 20 years and has attracted countless audiences to enjoy the feast of science popularization films with super-large and clear pictures, as well as astonishing and immersive sound effects. Next year, SSTM's two IMAX film theaters will be renovated and digitalized, by when celluloid films will become the history of SSTM.
The IMAX film Space Station shown this time is the world's first 3D IMAX film shot in space, which reproduces the living conditions of astronauts from various countries in space that are completely different from those on the earth. The dome film Great Barrier Reef perfectly displays the beauty of the Great Barrier Reef by telling the life experience on the green island. As the line from a poem writes, "going to the space to enjoy the moon, and diving deep into the water to appreciate the scenery". The May Day holiday uses special effects movies via advance technology to make an ultimate exploration and witness the final splendor of celluloid films.