The SAM Successfully Held the Educational Course "Painting the Milky Way" on the First Day of Opening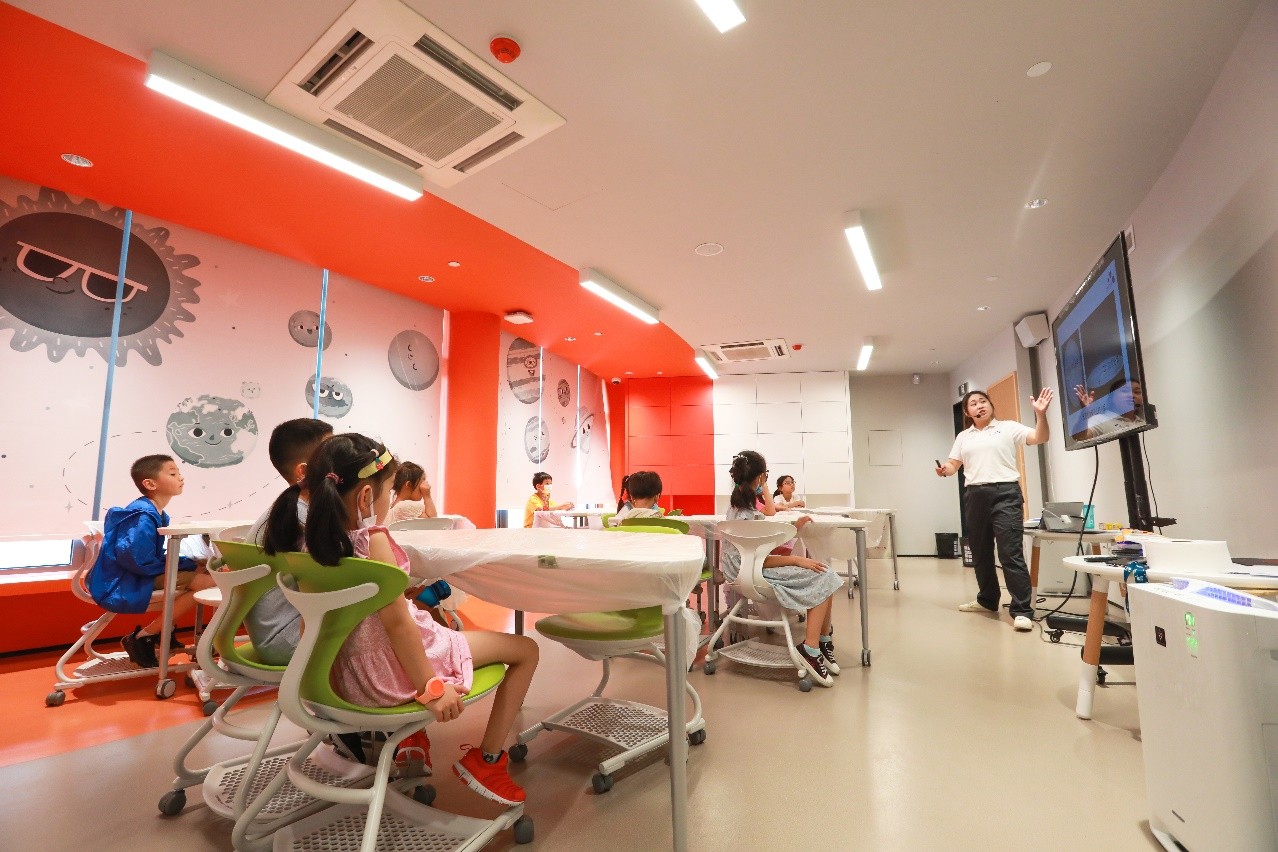 On July 18, 2021, the SAM (a branch of the SSTM) was officially opened to the public, and Little Galileo Class, a featured brand educational activity of the museum, was launched. Students gathered in the Starry Sky Exploration Camp, learned about and imagined the Milky Way together, and painted a wonderful and beautiful home with brushes and paints in their hands under the guidance of teachers from the Exhibition and Education Center of the museum.
In the first lesson after the opening of the museum - Painting the Milky Way, the teacher took the starry sky and the Milky Way that are familiar to the students as the starting point, and introduced people's cognition of the Milky Way in different eras through extensive quotation. Then, the students began to paint their own "Milky Way". On a piece of black cardboard, they used paint to draw arms of various colors, applied colored gel, sprinkled glitter powder, and produced imaginative Milky Way. The interesting painting process helped students have a clearer understanding of the Milky Way, but also train their hands-on skills.