3M "Science Mobilization" Series of Activities Were Returned This Summer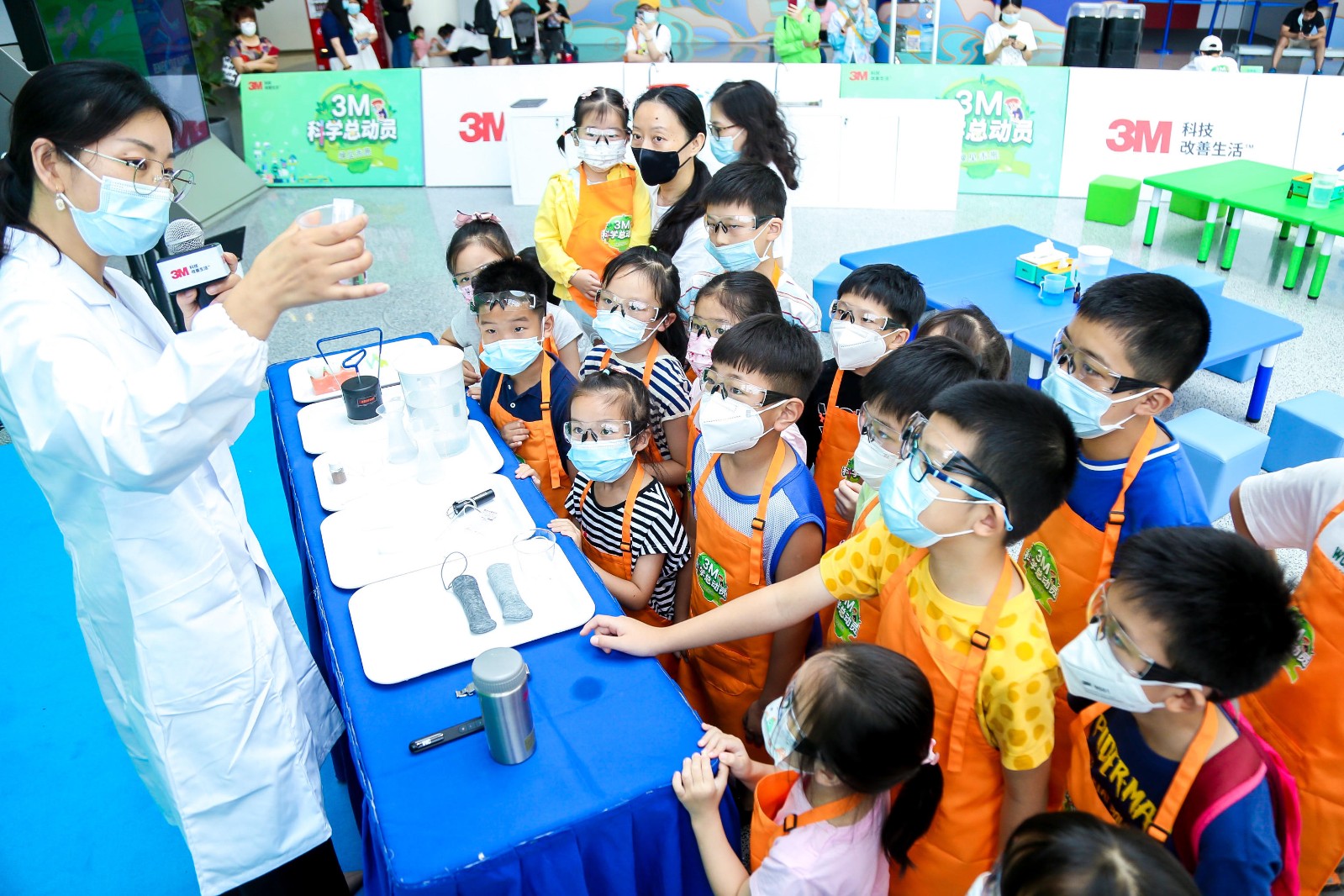 The 3M "Science Mobilization" series of activities in 2021 themed "Green Design for the Future" made a comeback at the SSTM. Launched by 3M Company, the series of innovative science popularization activities for young people aimed to ignite their curiosity of new knowledge and guide them to view the world in a scientific way through fun experience and interactive courses that explain profound knowledge in a simple and interesting way.
As the highlight of the series of activities, 3M "Science Mobilization" in 2021 set up an interactive experience exhibition area in the spherical exhibition hall on the BF floor of the SSTM from July 30 to August 8, and offered nearly 30 situational science classes simultaneously. This year's event focused on the theme of "Green Design for the Future," and strove to make participants of different ages appreciate the great charm of technological innovation empowering a green future through various interactions.