Shanghai Natural History Museum carries out the "First Plum Blossom in Spring" plum appreciation and science education activity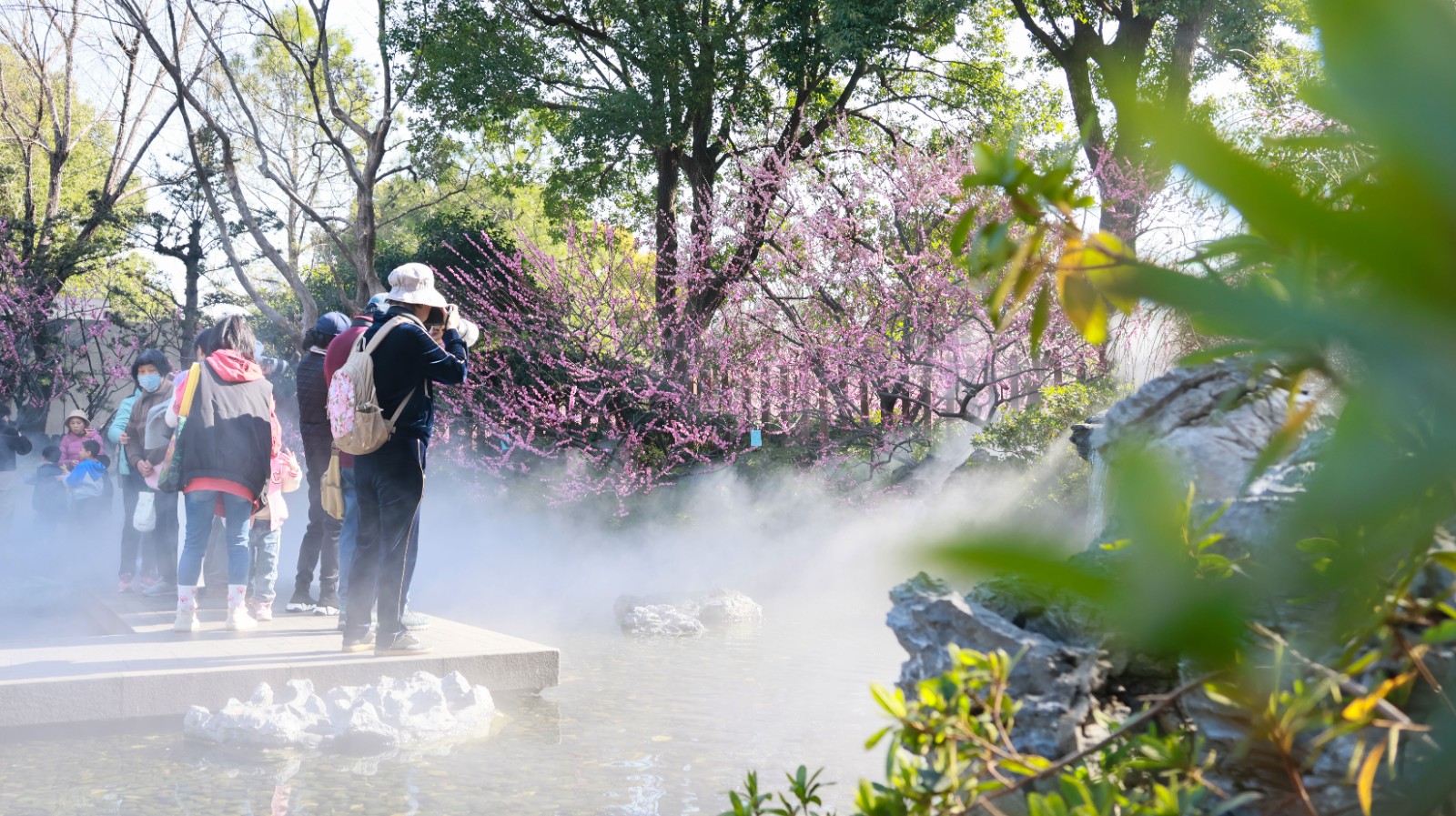 As the weather warms up and the spring is coming, plum blossom has become the leading role in the parks of Shanghai, attracting many citizens to take pictures and feel the breath of spring. In order to endow the plum appreciation activity with more scientific knowledge, on March 4, 2023, Shanghai Natural History Museum and Greening Management Center of Jing'an carried out a science education activity with the theme of "First Plum Blossom in Spring" in Jing'an Sculpture Park.
This activity, as the first activity of the 2023 brand-new education brand "Feel the Nature with Fun" from Shanghai Natural History Museum, with the brand aim of encouraging the public to "explore outdoors and discover the beauty of nature", moves the classroom of science education from the museum to the outdoor, and make popular science education more "hard core" through field observation, practical experience and expert counseling.
In the morning of that day, the parents and children participating in the activity, led by experts, enjoyed a tour of Meiyuan in Jing'an Sculpture Park. Everyone learned a lot about plum blossom varieties and plum blossom maintenance during the appreciation, and also got a little strategy for taking pictures of plum blossom in the park. In addition to the outdoor tour guided by experts, the museum carried out the activity of "time-limited biology search": according to the varieties of plum blossom in the park, a special study list was specially made, and the participating audiences searched for plum blossoms according to the requirements in the study list, during which audiences took pictures and enjoyed the fun of contact with nature. In order to further expand the audience coverage, the activity was also broadcast live through the official new media platform of Shanghai Natural History Museum.