Shanghai Science & Technology Museum won the advanced unit in the annual assessment of Shanghai Patriotism Education Base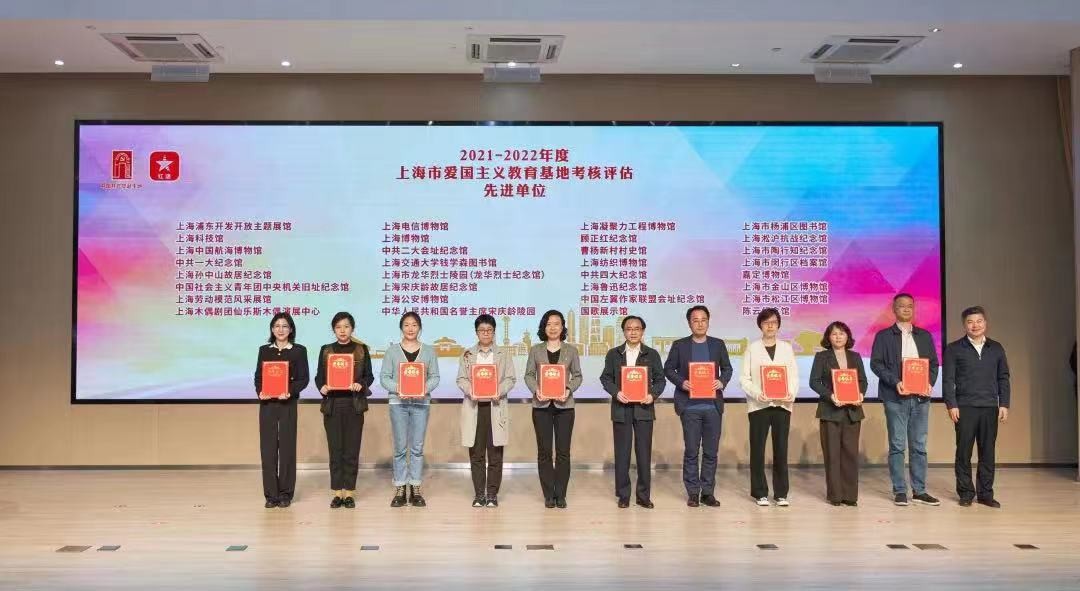 On April 3, 2023, the 2023 Shanghai Patriotism Education Base Work Promotion Meeting was held at the New Shanghai Municipal Archives. At the meeting, the advanced units in the assessment and evaluation of Shanghai Patriotism Education Base for 2021-2022 were honored. Shanghai Science & Technology Museum and 31 units were jointly awarded the title of "Advanced Unit in Annual Assessment of Shanghai Patriotism Education Base for 2021-2022".
Shanghai Science & Technology Museum insists on taking Xi Jinping's thought of socialism with Chinese characteristics in the new era as its guide to enhance the "four consciousnesses", be determined to "four self-confidence", achieve the "two safeguards", always raise the banner of patriotism, and focus on cultivating the new generation to take up the responsibility of national rejuvenation in the popularization of scientific knowledge.
Over the past two years, the Shanghai Science & Technology Museum has focused on creating high-quality displays and consolidating its missionary position to integrate patriotism into the permanent and temporary exhibition, reflect the achievements of science and technology innovation in the exhibition content, and promote the spirit of scientists and patriotism in the new era. In addition, the Shanghai Science & Technology Museum strives to dig deeper into the resources of the venue to enrich the cultural connotation, while museum-school cooperation and science aid to Tibet and Xinjiang, creating a "three-kilometer" service circle and opening up a "second classroom" of patriotic education for students. Besides, it strives to innovate educational activities, expand publicity positions, develop original educational resources, combine social hotspots to dig deeper into patriotic connotations, use various new media platforms to link online and offline, widely carry out education on Party history, national history, the history of reform and opening-up, and create a strong atmosphere of patriotic propaganda in the venue. Moreover, it strives to optimize audience services, showcase the image of the city, enhance the public visiting experience, beautify the visiting environment, play the active role of volunteer teams, carry out red route interpretation, and strengthen patriotic education and red education functions.
In the future, the Shanghai Science & Technology Museum will continue to deepen the popularization of science, enhance patriotic feelings, give full play to the important role of patriotism education bases to consolidate the basis, consolidate the heart and cast the soul and sing the main theme of patriotic education in the new era.