Four hundred million years of deep-sea tracing--The 214th Nautilus Auditorium begins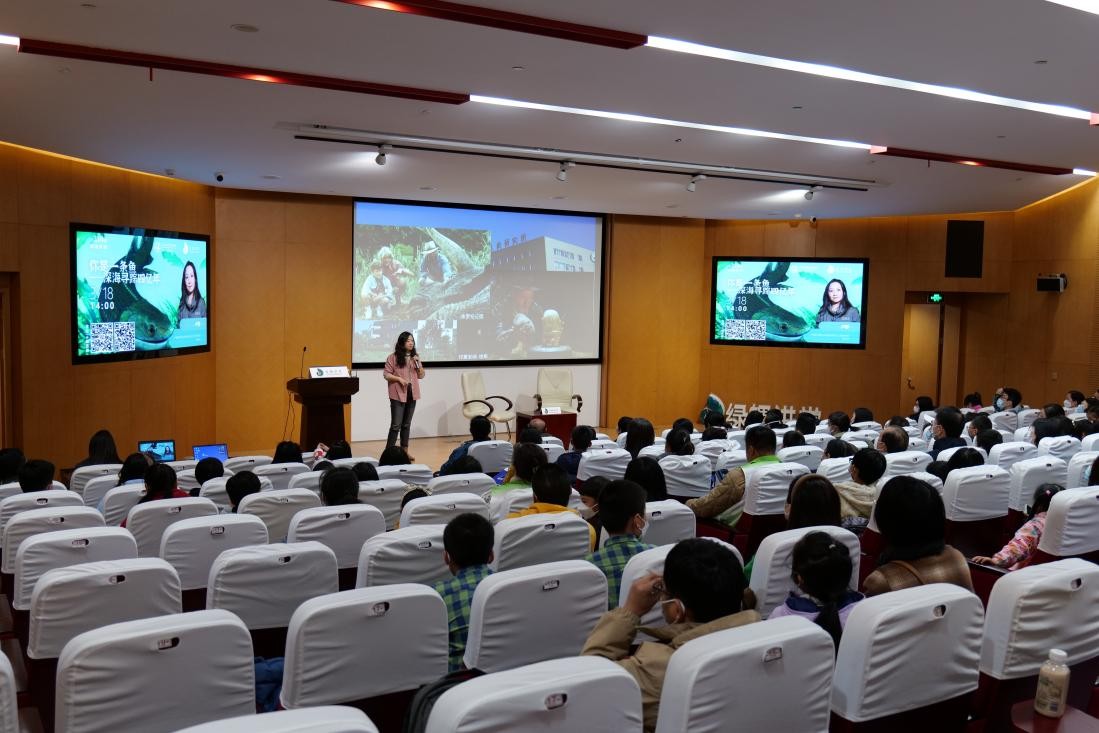 On the afternoon of March 18, 2023, the 214th Nautilus Auditorium at the Shanghai Natural History Museum invited Dr. Lu Jing, a researcher at the Institute of Vertebrate Paleontology and Paleoanthropology, Chinese Academy of Sciences, to give a fascinating lecture on the evolutionary history of vertebrates from fish to man. Over 200 visitors registered for the live event. More than 10,000 visitors participated online through bilibili as well as WeChat Channel of Shanghai Natural History Museum.
Dating back 400 million years, the ancestors of humans were fish - some that were about to crawl onto land. Many of the present-day human body structures, such as nostrils, limbs, and five sense organs, can be traced back to the fish ancestors of this distant period. Dr. Lu Jing's research team has carried out fine comparative anatomical work on early teleost series through high-precision CT, synchrotron radiation scanning and computerized 3D reconstruction and 3D restoration. Using the latest technology, the team carefully and gradually revealed the colorful aquatic world 400 million years ago to the audience, and then explored and solved the mystery of the origin of mankind.
After the lecture, Dr. Lu interacted with the audience on questions such as "what is the connection between ancient fish 400 million years ago and human beings", "what was the living environment of human beings' fish ancestors" and "what kind of process did 'from fish to human' go through".
As a public lecture on science communication sponsored by Shanghai Natural History Museum, the Nautilus Auditorium aims to promote the scientific spirit and popularize scientific knowledge to the public. In the future, the Nautilus Auditorium will continue to carry out Internet-based science communication activities and sustain its output of scientific knowledge on the platform through live broadcast, video editing and graphic dynamics based on the new online media platform.