The Shanghai Natural History Museum won the "Excellent Shanghai Biodiversity Case" commendation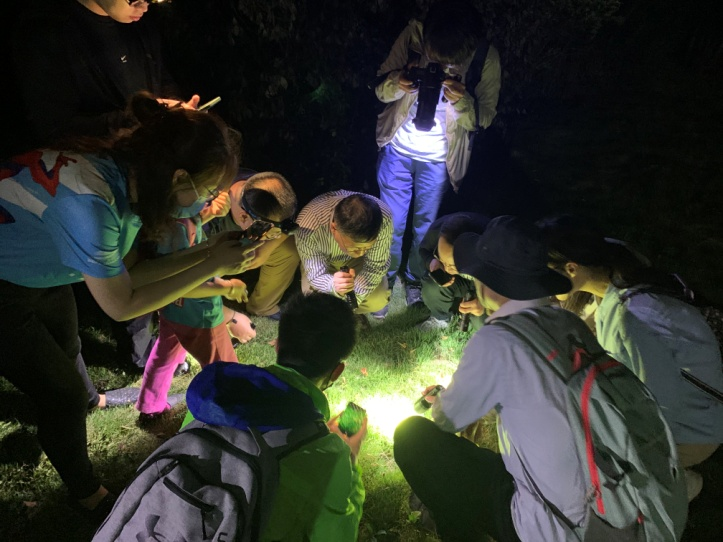 On May 21, 2023, the main activity of the 2023 Shanghai International Day for Biological Diversity themed by "From Agreement to Action: Build Back Biodiversity" was held at the Shanghai Botanical Garden, which recognized the good practices of biodiversity in Shanghai. 9 projects, including the "Find Nature" – Public Participation Science Project, recommended by the Shanghai Natural History Museum, won the first batch of Excellent Shanghai Biodiversity Practice Cases.
The "Find Nature" education brand is an educational program launched by the Shanghai Natural History Museum since 2016 for the public of all ages. Based on the concept of "citizen's participation in science", the program builds a scientific data recording platform of "hearing everything", and adopts diversified educational activities including lectures, workshops, scientific investigations and exhibitions to encourage the public to observe and record nature, and form a "science communication + scientific research" parallel public participation in scientific environmental protection mechanism.
Based on scientific research projects such as "mammals, insects, birds, and reptiles" and other species diversity surveys, the program relies on the "Hear Everything" mini program as a data collection platform to encourage governments, industry museums, primary and secondary schools, scientific research institutes, nature education institutions and other forces to participate in the research, and form a model of public participation in scientific projects. The number of online and offline participants exceeded 4.2 million, 1 exclusive mini program was built, more than 7,500 valid public data were collected, more than 380 outdoor inspection activities were organized and carried out, with more than 2,800 participants, more than 230,000 visitors participated in the temporary display activities, and more than 350 articles of activity-related content were pushed.
This year, "Find Nature" launched the "Shanghai Insect Family Tree" citizen science project, aiming to mobilize the general public to collect, record and upload information on the distribution of urban insects with the "Hear Everything" WeChat app of Shanghai Natural History Museum as a vehicle to provide valuable scientific research data for urban biodiversity conservation.