The Shanghai Natural History Museum and Shanghai Railway Transportation Procuratorate carried out cross-border science popularization activities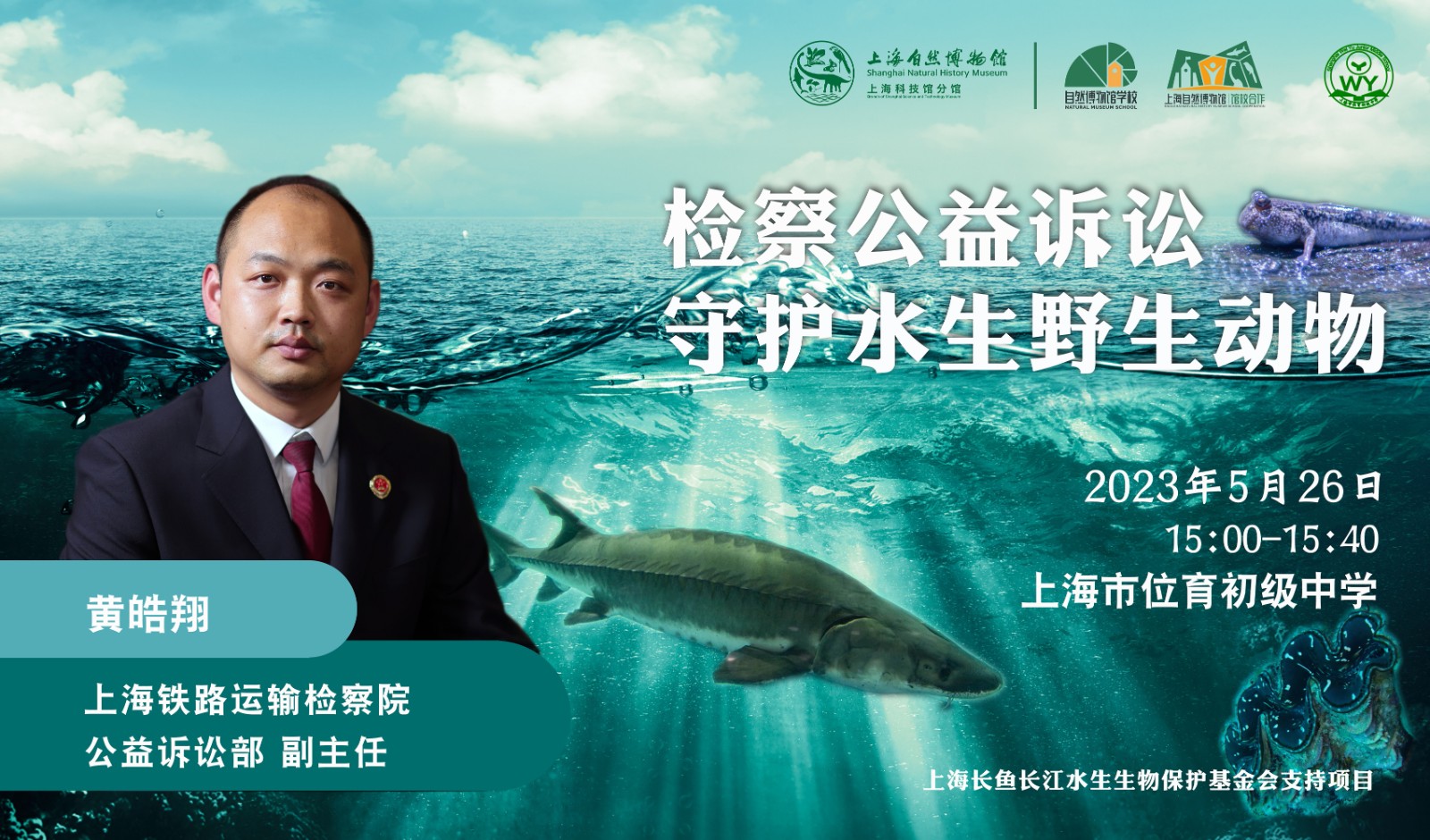 On May 26, 2023, the Shanghai Natural History Museum and Shanghai Railway Transportation Procuratorate jointly held a special school meeting class at Shanghai Weiyu Junior High School, inviting Huang Haoxiang, Deputy Director of the Public Interest Litigation Department of the Shanghai Railway Transportation Procuratorate, to explain to the students how Shanghai procurators protect aquatic wildlife.
Huang Haoxiang used vivid cases such as Chinese sturgeon, giant clams and mudskippers to show the students a series of processes in which prosecutors investigate and collect evidence and determine the significance of the value of the animals involved in cases involving wildlife protection. Through the narration of front-line prosecutors, the students also truly realized the importance of "establishing a law for a fish". During the class, students had lively discussions and active interactions with prosecutors. This unique cross-border science popularization activity allowed students to understand that in addition to scientific researchers, public security and judicial organs also play an important role in protecting wild animals, and understood the importance of protecting aquatic wild animals from a new perspective.
In the future, the Shanghai Natural History Museum will continue to uphold the original intention of building a "natural museum school" with demonstration effect, focus on integrating venues and various high-quality social resources, and create the characteristics and advantages of the natural museum school from multiple perspectives such as curriculum construction, teacher team, comprehensive literacy of students, and on-campus museum space.