Shanghai Science Communication Forum tells how to deal with Omicron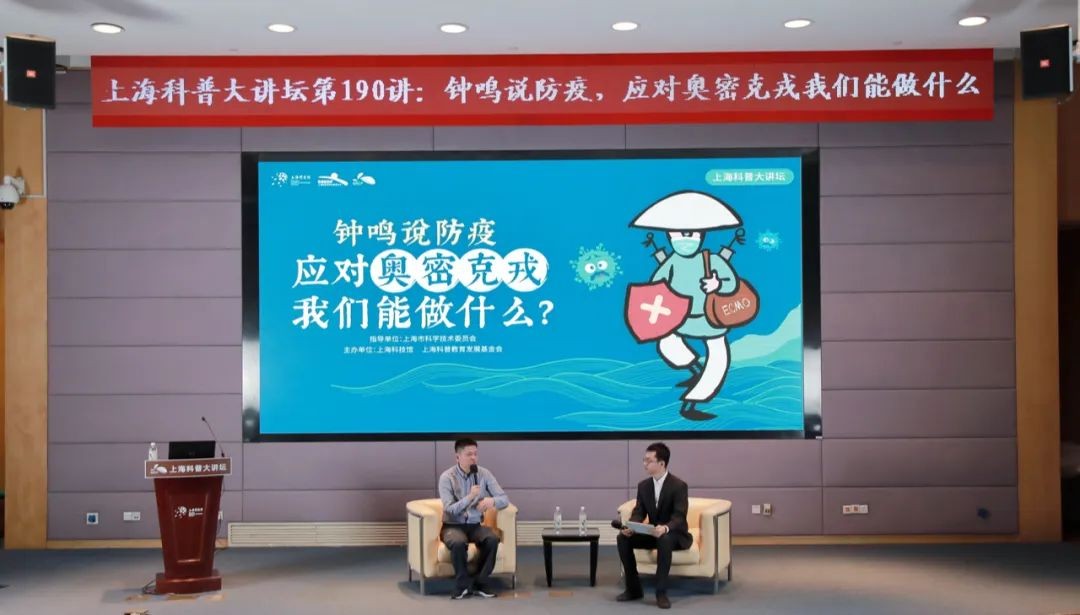 How should the public respond to the infection of Omicron after the adjustment of prevention and control policies? How to prevent the disease from developing into severe disease and which people need special attention? What is the difference between the current Omicron variant and the original strain in 2020? On December 25, 2022, Zhong Ming, Director of the Department of Critical Care Medicine of Zhongshan Hospital Fudan University, who was the first medical expert in Shanghai to fight the pandemic in Wuhan, was invited as a guest at the Shanghai Science Communication Forum to answer the audience's questions on COVID-19 prevention.
In Zhong Ming's view, the proportion of severe patients caused by the Omicron variant was low. With the emergence of vaccines and special drugs, medical staff had rich treatment methods for a single severely ill patient, and they were also experienced in the pathogenesis law, and had many favorable conditions compared with those in the early stage. Zhong Ming said that with the further optimization and adjustment of the prevention and control policies, we should have an estimate of the future situation. Government departments, medical institutions and other fronts were actively mobilizing and preparing to carry out popular science for pandemic prevention to the public and optimizing relevant processes and other measures. As long as everyone works together, gets through the peak of infection that may appear in a few months and keeps pressing on steadfastly, the pandemic will gradually stabilize and social life will return to normal according to the law of the virus.