The high-quality science popularization activities of the Shanghai Science & Technology Museum appeared in the 2023 Shanghai Science Festival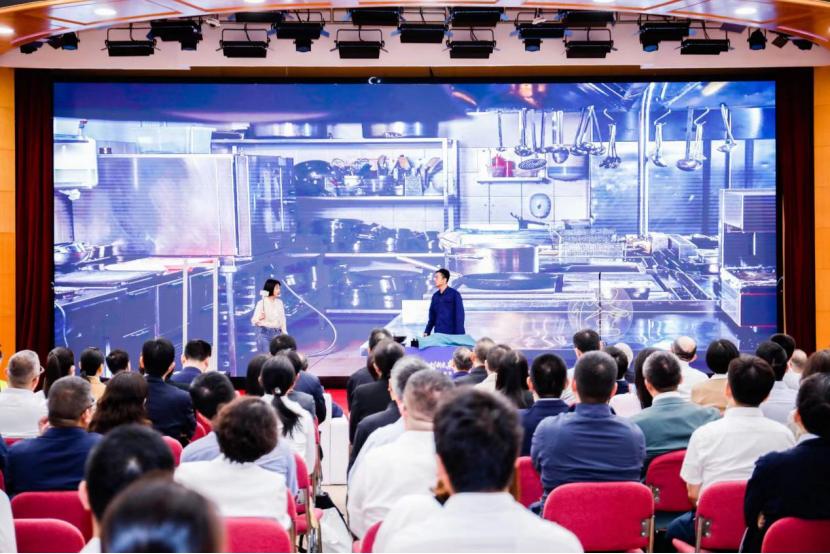 The 2023 Shanghai Science Festival was successfully held from May 20 to 31, allowing the public to feel the achievements of scientific and technological innovation and the benefits of science and technology through more than 1,500 thematic activities in six major sectors. A number of high-quality science popularization activities of the Exhibition and Education Center of Shanghai Science & Technology Museum actively went out of the venue and appeared on the major platforms of the Shanghai Science Festival, so that the concept of "science popularization +" empowers the high-quality development of popular science in the new era.
On the first day of the Science Festival, Wang Gang, a researcher at the State Key Laboratory for Modification of Chemical Fibers and Polymer Materials, was invited to the Shanghai Science Communication Forum 196 to introduce semiconductor fiber materials and their application prospects in detail to the audience. Wang Gang demonstrated the team's newly developed "bed light linkage system", inviting the audience to experience the air sensing effect of "get up with the light on without turning on the switch". On the same day, the theme activity of our original brand project "Meet @ Scientists" for May was held as scheduled.
At the opening ceremony of the Pudong New Area Science Festival, the first prize work Weird Kitchen of the National Experimental Exhibition and Performance Activity rocked the audience through cool and magical scientific experiments and humorous and vivid performances. At the opening event of the Qingpu District Science Technology Festival, the first prize work of the National Science Experiment Exhibition and Performance Activity "Stressful" Dad and the original popular science flash play Newton's Story were brilliantly staged. During the Science Festival, the original sci-fi popular science drama Looking for the Heart of the Robot of the Shanghai Science & Technology Museum was staged at the Yangjing Community Cultural Activity Center, and more than 700 people watched it live.