The Building of the First Domestic Large Cruise Unveiled at Shanghai Science Communication Forum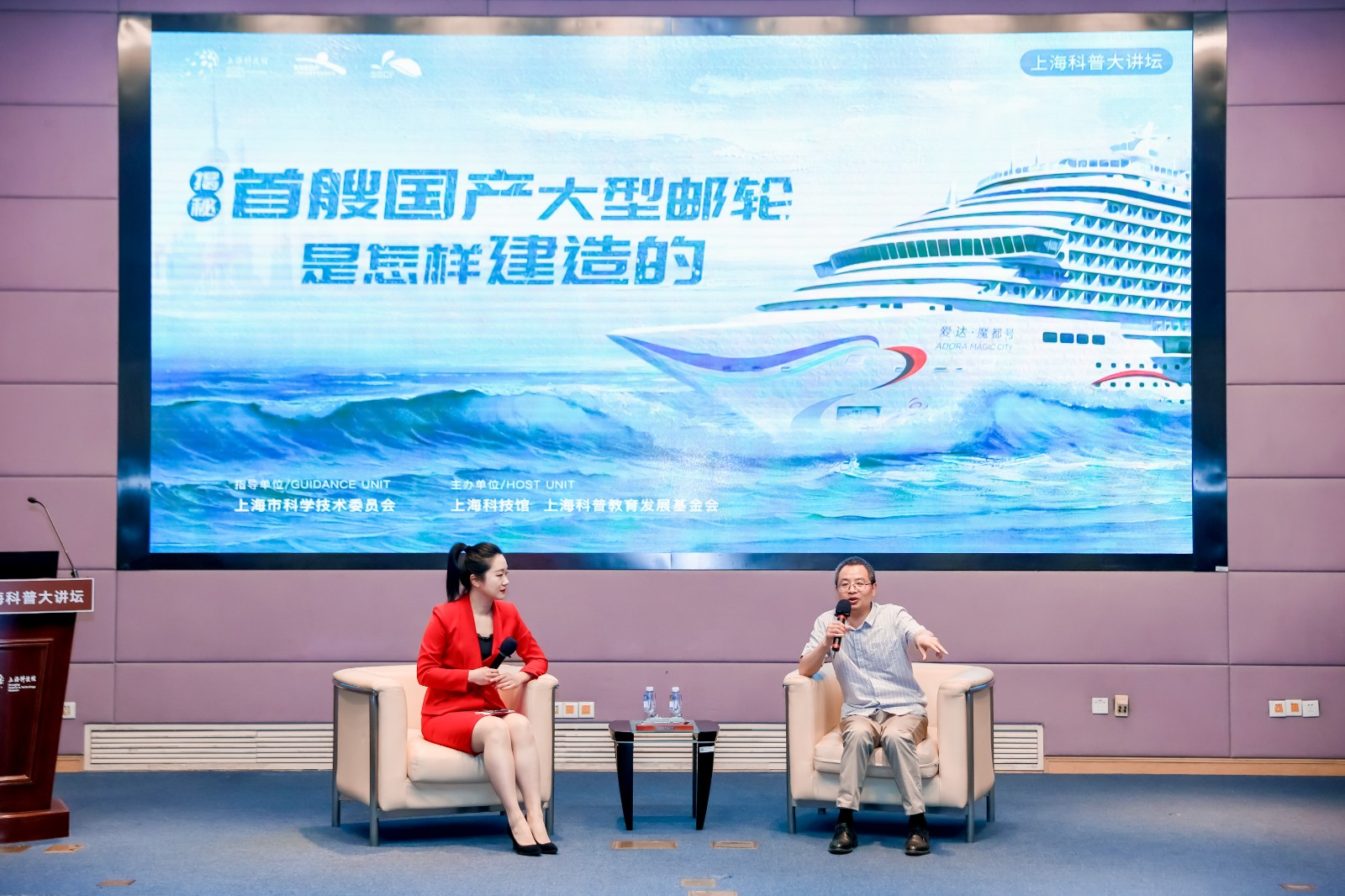 On June 6, 2023, "Adora Magic City", the first domestic large-scale cruise, was officially docked in Shanghai Waigaoqiao Shipbuilding Co., Ltd. It marked that China was about to achieve a zero breakthrough in the sector of domestic large-scale cruises. On June 11, Zeng Ji, professor of the College of Ocean Science and Engineering, Shanghai Maritime University and Director of the Luxury Cruise Technology Research Center, was invited to make interpretations for online and offline audiences at the 198th Shanghai Science Communication Forum.
Zeng Ji introduced the development course of China's shipbuilding industry from "DONGFENG", the first 10,000-ton ocean-going cargo ship researched, designed, and built by China itself, as well as the complex site management and construction sequence during the building of the first domestic large-scale cruise liner.
What are the fun and innovations of domestic cruises? According to Zeng Ji, the Chinese mah-jong parlor and hotpot restaurant are available in the dining and entertainment areas, and even a beer factory has been moved to the cruise. He mentioned that, in order to reduce the weight of the hull, China's first cruise used lots of 4 mm thin plates to build the base frame of the hotel. In the giant ship of more than 300 meters with more than 2,000 rooms, only a derivation within 3 mm is allowed in installation after splicing. To solve the problem of plate cutting and welding, Waigaoqiao Shipbuilding constructed China's first 5G cruise intelligent plate production line.