Shanghai Natural History Museum cooperates with a number of organizations to hold a one-day camp for marine popular science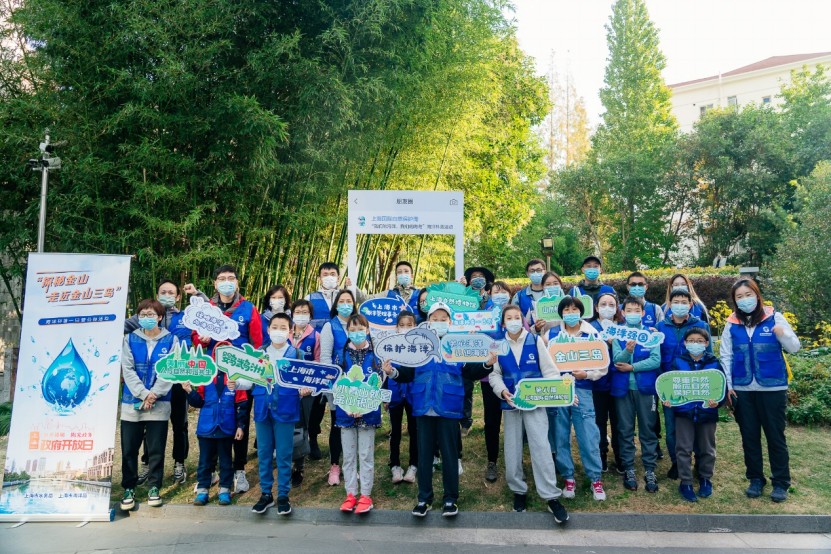 On November 5, 2022, the Shanghai Natural History Museum held the 2022 Marine Popular Science Series for Shanghai International Nature Conservation Week - "Explore Jinshan, Approach the Three Islands of Jinshan" Marine Popular Science One-Day Camp themed by "Our Ocean, Our Island" to further create a good atmosphere for the whole society to care for, pay attention to and love the ocean, promote the high-quality development of Shanghai's marine undertakings, and enhance the public's awareness of marine ecological protection.
Li Bicheng, associate researcher of Shanghai Natural History Museum, systematically and comprehensively introduced the rich biological resources and important marine ecological protection of Dajinshan Island, and shared the funny things during the scientific research of Dajinshan Island by his scientific research team. Dr. Xie Hanbin and associate researcher Yang Gang led people from indoor to outdoor to observe the natural biological diversity in coastal wetlands. The scientific researchers of Shanghai Natural History Museum shared the basic methods of natural observation, and led people to know the common flora and fauna of coastal wetlands such as fulica atra, ardea cinerea, calamornis heudei and mangrove. People observed thousands of waterfowl in close range via the telescope to deeply feel the perfection and magic of nature. People also visited Jinshanzui Fishing Village, the only pristine small fishing village in Shanghai, to experience the unique fishermen's culture.