The story told by Shanghai''s geological relics - the 217th Nautilus Auditorium was opened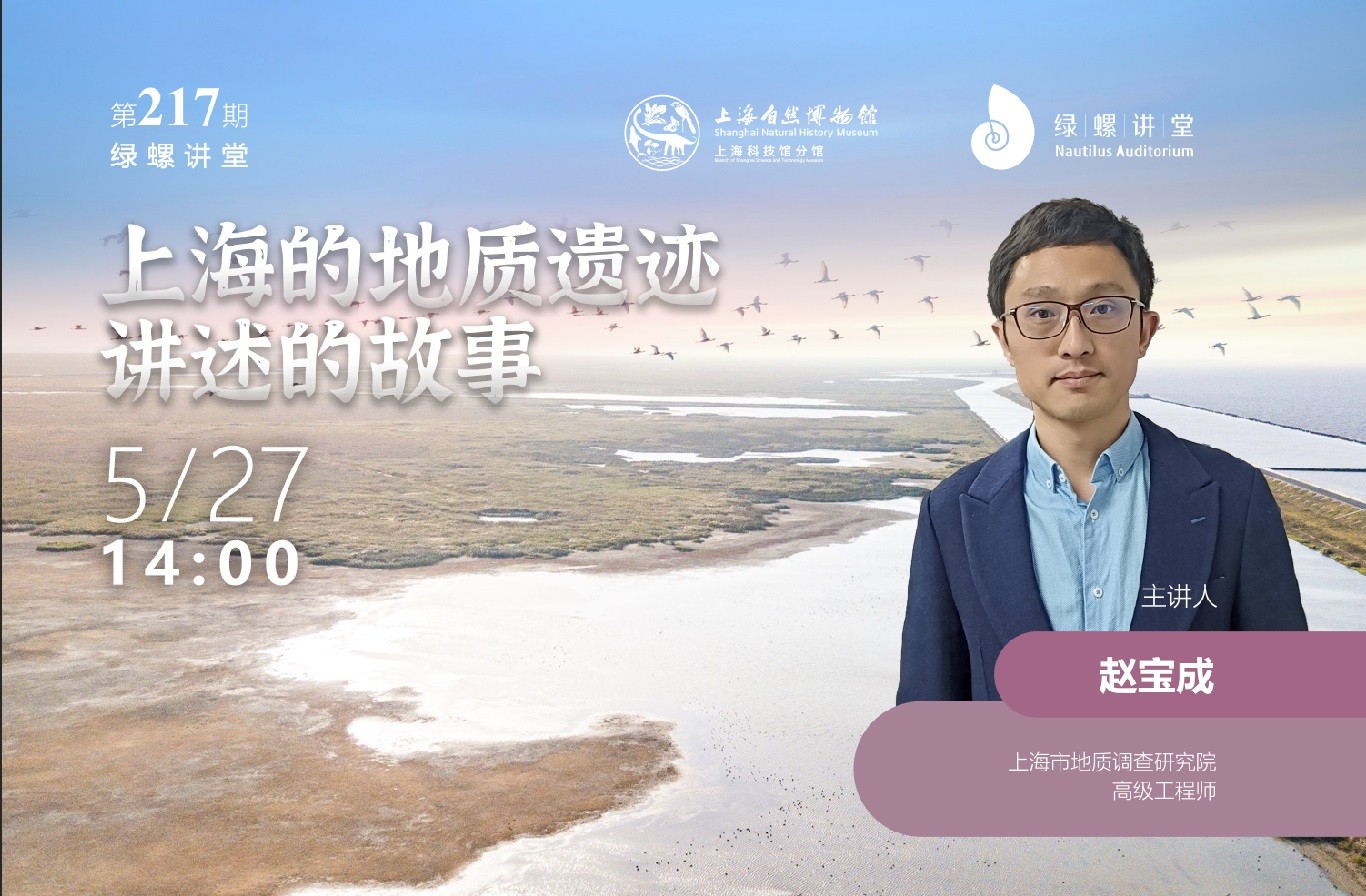 Geological relics are strange, rare, unique and non-renewable geological phenomena formed by the earth's 4.6 billion years of evolution. On the afternoon of May 27, 2023, the 217th Nautilus Auditorium of the Shanghai Natural History Museum specially invited Zhao Baocheng, Senior Engineer of the Shanghai Institute of Geological Survey, to give a wonderful lecture on the story of Shanghai's geological relics.
Famous rivers, mountains, glaciers, deserts and other geological sites are popular tourist destinations, and Shanghai, a megacity, also hides unique geological relics from around the world. Zhao Baocheng mentioned in the lecture that Shanghai, as a city located in a world-class estuary, has left unique volcanic rock remnant mounds (hundreds of millions of years), ancient coastal geomorphological remains (6,000 years), estuarine delta landforms (1,500 years) and land subsidence relics (100 years) under the movement of the earth's crust, sea-land interaction and human-earth interaction for hundreds of millions of years. The geological remains of Shanghai are right in our lives.
After the lecture, Mr. Zhao carefully answered the questions of the audience and interacted with the curious teenagers.