Shanghai Science & Technology Museum "Museum-School Resource Package" Enters Songjiang New City Campus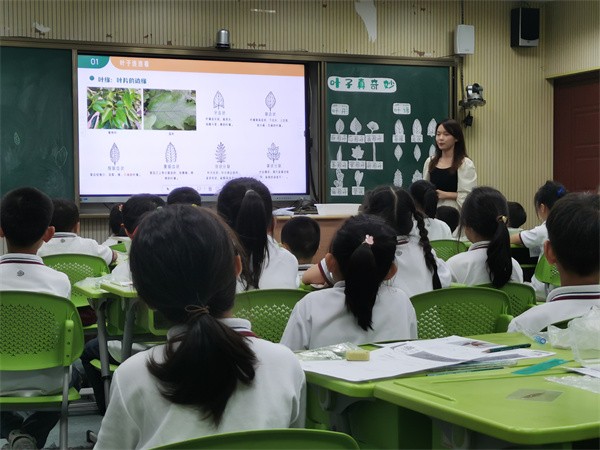 On September 28, 2022, the team of Shanghai Science & Technology Museum went to Songjiang New City to deliver the Museum-School Resource Package courses--Biodiversity and Classification I: Leaves are Wonderful and Biodiversity and Classification II: Finding Natural Treasures Around You to teachers and students of Songjiang No. 2 Experimental Primary School. The audience of resource package courses has reached 90 person times.
As a sub-project of the "Science Popularization into Five New Cities--Boundless Museum Classroom" project, the museum-school resource package project uses venue resources to create a hierarchical, themed and modular series of educational activity resource packages for teachers, so as to improve teachers' ability to comprehensively carry out experiential and inquiry-based teaching. In 2022, the team of the Education R&D Department of the Exhibition and Education Center of Shanghai Natural History Museum will work with Shanghai teaching and research staff and teachers to create the first batch of original "museum-school resource packages". They have now planned and launched 5 sets of theme resource packages for kindergartens, primary schools, junior high schools and high schools: Insect Party, Biodiversity and Classification I, Biodiversity and Classification II, Adaptation of Organisms and Evolution of Organisms, including 14 courses, each course equipped with teacher manuals, multimedia courseware, physical teaching aids and hands-on production materials. Teachers can flexibly choose one or more activities to carry out classroom teaching or integrated practical activities according to actual teaching needs.