Participation in the "Science and Technology Train to Hechi" by Shanghai Natural History Museum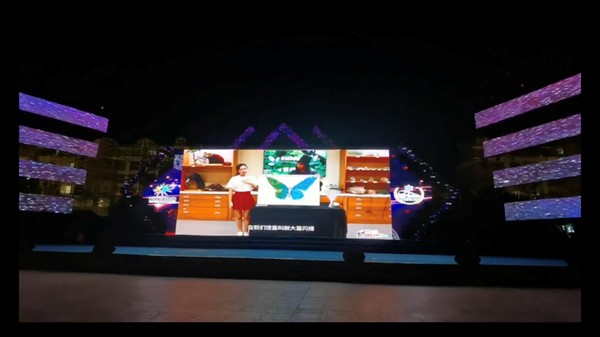 From July 26 to 29, 2022, the "Science and Technology Train to Hechi", a key demonstration event of the National Science and Technology Week in 2022, which was co-organized by the Ministry of Science and Technology, the National Ethnic Affairs Commission of the People's Republic of China, and the People's Government of Guangxi Zhuang Autonomous Region, was officially held. Following the "Science and Technology Train to Huaihua" in 2020, the science communication team of the Exhibition and Education Center of Shanghai Natural History Museum was invited to participate in the activity for the second time to contribute to benefiting the people's livelihood by means of communication and dissemination of scientific knowledge.
Themed with "Deep into Science and Technology World Together", this activity was carried out along the main line of "Science and Technology Services to Support Industry, Science Communication to Benefit People's Livelihood". Failing to support those work on site due to the epidemic, the team carefully prepared more than 100 finished boxes made of "flying butterfly" specimens and more than 500 original picture books of A Bat's Journey to Look for Home, bringing rich scientific knowledge to schools. By means of the recorded science communication show "Light and Shadow Magic on Butterflies" with special design, the team also revealed the mystery of the light and shadow changes in butterfly wings, lighting up the "Science Night", and presented a wonderful scientific feast for more than 260 families and more than 10,000 primary and middle school students inside and outside the site through square activities and online live broadcast, imparting interesting scientific knowledge into the public's mind like the flying butterflies.