The "Popular Science Aid to Xizang" Team of the Shanghai Science and Technology Museum Popularized Science at the Snow-capped Plateau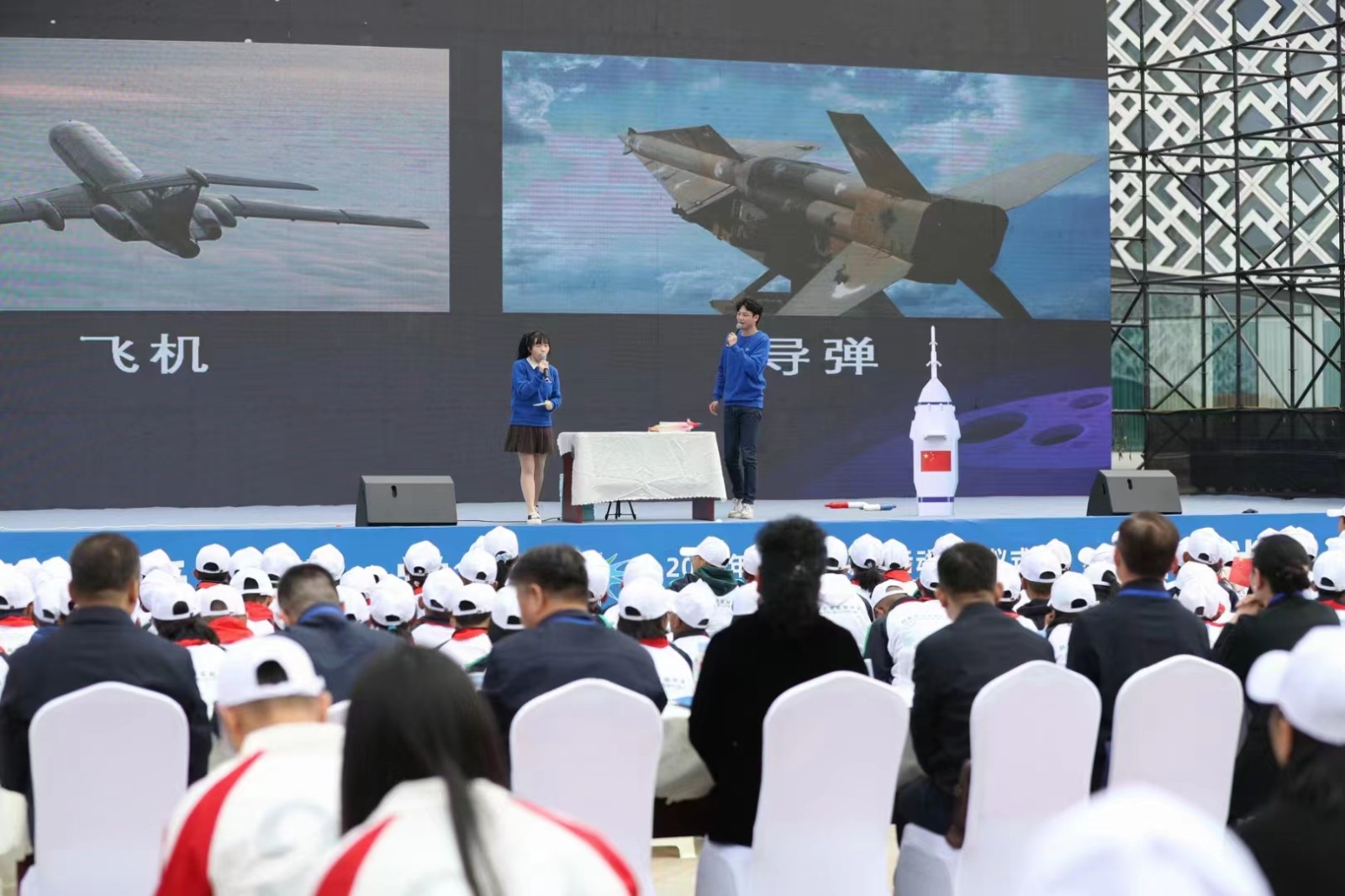 To conscientiously implement the General Secretary Xi Jinping's important instructions on "strengthening science popularization capacity building", actively create a sound atmosphere of advocating science, loving science, studying science and using science, thus supporting and leading the scientific and technological innovation in Xizang's socio-economic development, a "popular science aid to Xizang" team made of five members from the Shanghai Science and Technology Museum brought a high-quality and pragmatic science popularization cultural feast to Xizang people, especially teenagers, through scientific performances, educational activities and material donations in September 3-9, 2023.
Over the past week, the team trekked to schools such as Tibet University, Lhasa Beijing Experimental Middle School, Lhasa No.4 High School, Dangxiong County Middle School, Liuwu Junior School and Chengguan District Zangre Primary School, organizing more than 1,500 teenagers to participate in science popularization activities and effectively inspiring the curiosity, imagination and exploration of the teenagers in ethnic minority areas.
In addition, the team went to places such as Tama Community in Lhasa, Lhasa Youth Science Popularization Education Base, Zhizhao Agricultural Science Popularization Demonstration Park in Chengguan District, Station for Multisphere Observation and Research, Chinese Academy of Sciences and Xizang Planetary Astronomy Experience Hall to provide effective opinions and suggestions on building local science popularization education bases and improving local people's scientific literacy.