The Shanghai Astronomy Museum helped the 7th Shanghai "Future Stars of Sci-Tech" Selection and Cultivation Activity Award Ceremony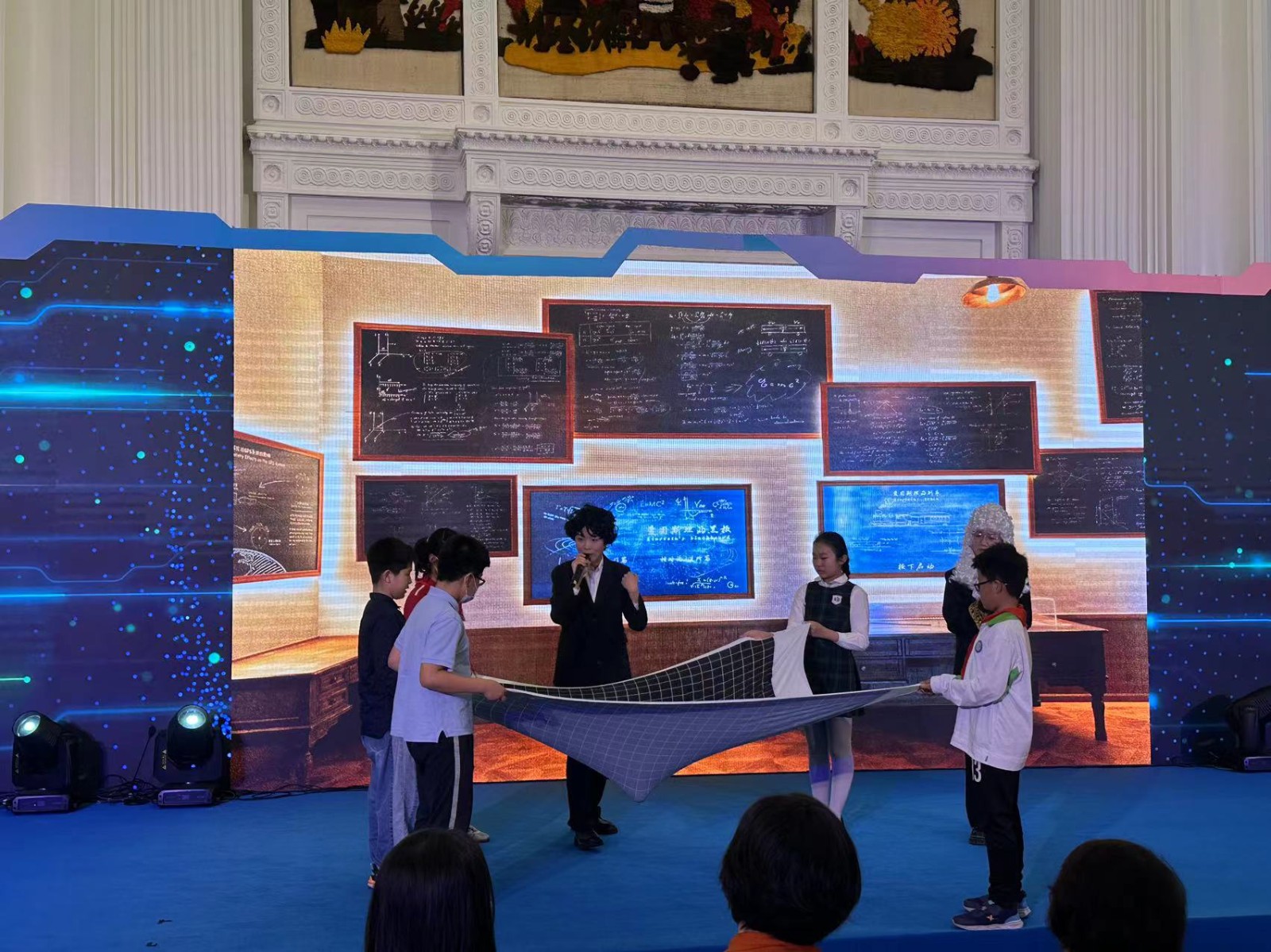 On May 20, 2023, the Shanghai Astronomy Museum supported the award ceremony of the 7th Shanghai "Future Stars of Sci-Tech" Selection and Cultivation Activity, presenting an interesting astronomy science show for more than 200 primary and secondary school students from various schools.
At the popular science show, the team members of the Education and R&D Department of the Exhibition and Education Center of the Shanghai Astronomy Museum played Newton and Einstein who traveled through time and space, and showed the collision of ideas between gravitational theory and relativity theory through vivid verbal expressions. At the same time, the team members carried out simple gravitational well experiments with the help of elastic cloth, showing the ideas of scientists and the charm of astronomy.
This popular science show is the second cooperation between the Shanghai Astronomy Museum and Shanghai Science Education Development Foundation after the National Student Astronomy Innovation Competition and the public education activity "Star Navigation", which integrates the science concept and demand of "Future Stars of Sci-Tech" with a very special astronomy science show, and continues to promote the cooperation between the museum and the society to help astronomy science.
In the future, the Shanghai Astronomy Museum will continue to promote the cooperation of the Chinese Museums Association, so that the majority of young people can participate in popular science and experience science popularization through different channels, integrate popular science activities into life, promote the overall improvement of the scientific quality of the whole people, provide strong support for high-level scientific and technological self-reliance and self-improvement, escort the cause of popular science to the far term, and build a new ecology of popular science with the participation of multiple subjects.