The "Cute Panda" Science Popularization Theme Exhibition Debuted Lujiazui CBD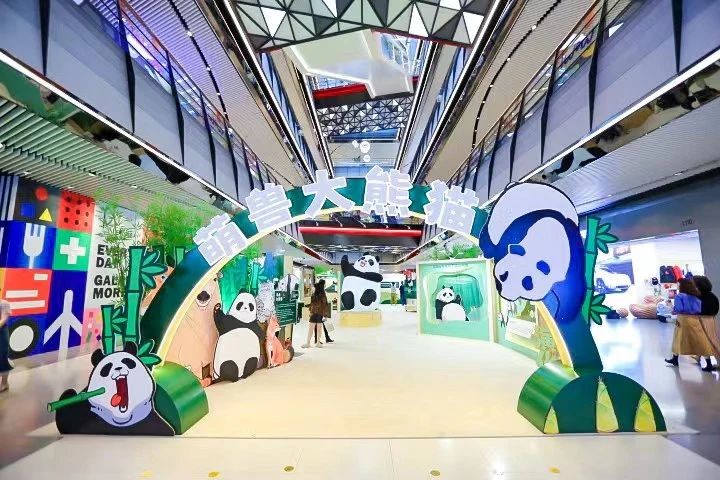 As one of the special activities of "National Popular Science Day" in 2023, the "Cute Panda" Science Popularization Theme Exhibition, co-sponsored by Shanghai Science and Technology Museum and China Shipbuilding Properties Limited, debuted at GALA BAY in Lujiazui Riverside Financial City on September 21, 2023, embarking on an immersive "cute" journey for the general public.
The exhibition is divided into four sections: "Evolution", "Ecology", "Conservation" and "Culture". Through vivid and interesting display means such as hand-painted drawings, 1:1 models, mechanical and multimedia interactive exhibits, sandbox, mazes, animations, popular science games, etc. It is designed to present the classification and evolution, behavioral forms, ecological environment, companion animals, conservation and protection, culture and history of China's national treasure giant pandas in an all-round way, and stimulate the public's emotional resonance and awareness for protecting giant pandas and their living environment.
The exhibition has elaborately designed a variety of interactive exhibits to inspire the audience, especially white-collars in natural science exploration. The diversified forms attracted multiple citizens to take photos with the lively giant panda and its companion animal models and installations.