Shanghai Science & Technology Museum Won the ASPAC2022 Innovation Award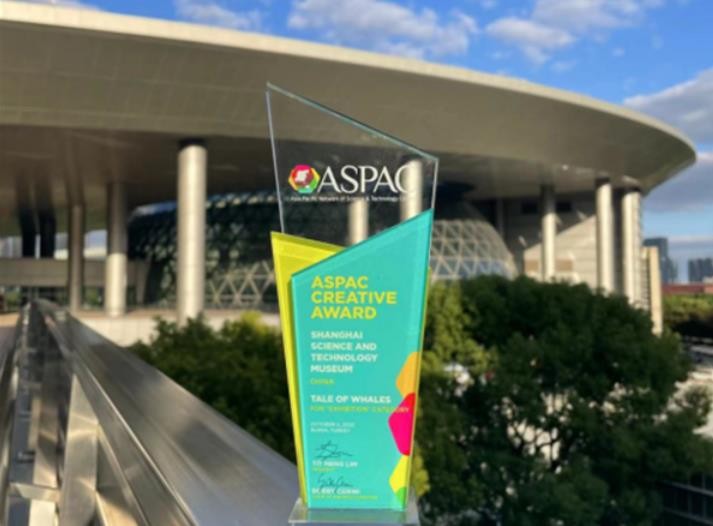 On October 5, 2022, the annual meeting of ASPAC2022 was grandly opened in Bursa, Turkey. The theme of this annual meeting was "the role of science and technology centers and museums in culture and change". In the evening, the ASPAC Executive Committee held this year's award ceremony, and presented 3 annual awards to project groups that have effectively realized science communication in a creative way and made outstanding contributions. The "Whale World" exhibition of Shanghai Science & Technology Museum won the only exhibition category "Creative Award".

The ASPAC Creativity Award was established by the ASPAC in 2013 to showcase the outstanding popular science works and scientific communication achievements of science and technology venues in the Asia-Pacific region. This award fully reflects the recognition of our original exhibition by international peers, which has created opportunities for the original exhibition to go abroad and enhanced the international influence of the Museum. This award is a successful practice of carrying forward the spirit of science, popularizing scientific knowledge, telling Chinese stories well, and enhancing China's cultural soft power.