Shanghai Science and Technology Museum Passes the Performance Evaluation over National Demonstration Bases for Cultural and Technological Integration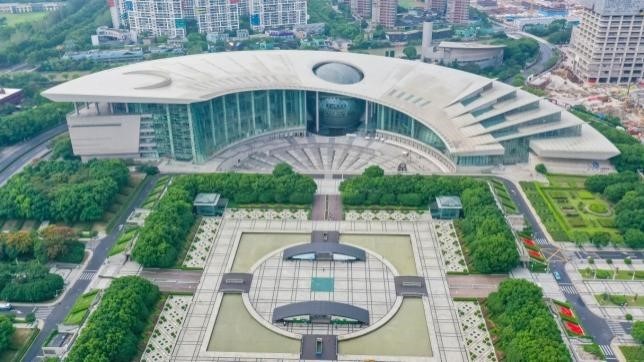 On April 7, 2022, the general offices of the Ministry of Science and Technology and the Publicity Department of the Central Committee announced the results of the performance evaluation over national demonstration bases for cultural and technological integration. Our museum successfully passed the evaluation. The focus was to evaluate those bases for features, highlights and achievements in cultural and technological integration during 2018 and 2020, especially for technology development and integrated application, technological support for transformation and upgrading of the cultural industry, cultivation of emerging cultural trade forms, effect of the industrialized application of new technologies, and the contribution to the integrated development of culture and technology in local places.
In the future, Shanghai Science and Technology Museum will further apply its feature of "science center + museum" cluster and the core function of "scientific education". Aiming at serving the society, the public and innovative development, it will expand application scenarios of culture and technology, seek for more ways to realize the value of cultural and technological contents, and create more innovative achievements in cultural and technological integration, in an attempt to realize in-depth integration of culture and technology and enable an industrial leading and competitive model cluster of science and technology museums.