Case of Shanghai Science & Technology Museum selected as a typical case of national museum volunteer service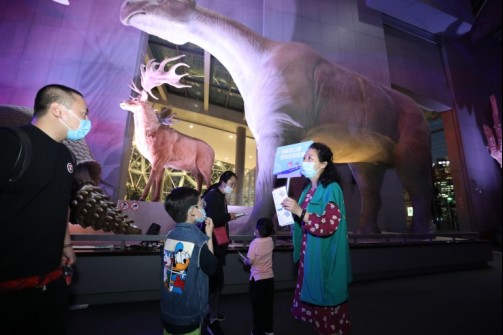 In order to deeply implement the spirit of the 20th CPC National Congress and fully implement the spirit of General Secretary Xi Jinping's series of important expositions and instructions on museums and volunteer service work, the National Cultural Heritage Administration and the Civilization Office of the Central Communist Party Committee jointly organized and carried out the typical case collection and promotion activity for the first national museum volunteer service in accordance with the requirements of the cultural relics work policy in the new era, and they recently released 80 typical cases. The volunteer service project of "Popular Science Volunteer Service Helps Civilized Practice" selected by the Shanghai Science & Technology Museum was successfully selected.
The Volunteer Service Corps of the Shanghai Science & Technology Museum will take the opportunity of being awarded the "2022 National Typical Case of Volunteer Service" to continue to adhere to the important concept of "people's city built by the people, people's city for the people", further promote the practice of popular science volunteer service in the new era while meeting the needs of the public for popular science to actively build a platform for volunteer service and education, strive to achieve an overall improvement in the degree of urban civilization and the civilized quality of citizens, and make due contributions to the construction of a warm humanistic city.